Madagascar, island continent with multiple assets, Madagascar will delight you with the diversity of its landscapes shared between land and sea. Hiking, fine sandy beaches or even pirogue rides, let yourself be tempted by the charms of the big island: a change of scenery guaranteed.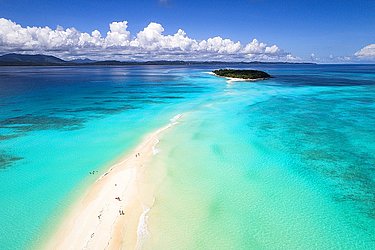 This multifaceted destination is a real tropical enchantment. Beaches, crater lakes or natural parks make Nosy Be a rich destination that will leave you with unforgettable memories.
To visit

Mount Passo : Highest point of the island, it will offer you a panoramic view of the whole island passing by the crater lakes and the neighboring islets.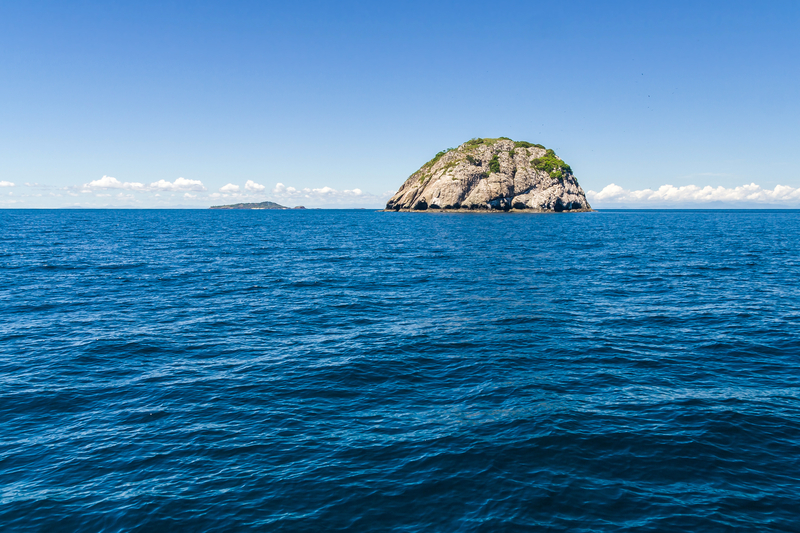 The archipelago of Mitsio : Consisting of 6 islets with preserved nature accessible from Nosy Be, let yourself be charmed by its abundant forests, its reefs rich in fauna and underwater flora.
Wink EWA
Hôtel Exora Beach 4*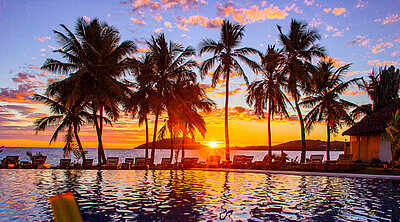 An excursion to Nosy Sakatia offered for any stay longer than three nights from September 1 to October 15, for any stay longer than 3 nights, we offer you the day excursion to Nosy Sakatia including lunch (excluding drinks)
You will have the chance to observe the biggest turtles in Madagascar! Snorkeling session on the turtle herbarium
Enjoy it on:
www.exorabeachhotel.com or by phone at +261 32 05 360 00.
Hôtel Corail Noir 3*
Black Coral Hotel 3*
Le Corail Noir is a 3-star hotel located in Ambaro, on the west coast of the island of Nosy Be in Madagascar, easily accessible from the airport thanks to its private shuttle. The hotel integrates all the services to enjoy the wonders of the destination of Nosy Be, both on land and underwater: an excursions center, a scuba diving center, a bar and a restaurant, 2 swimming pools and a massage parlor.
https://corailnoirmadagascar.com/
Take advantage of the offer in the Amanta group!
5% discount for any stay in all establishments of the Amanta group with the code EWAMANTA.
The code is only valid online: https://amanta-resorts.com/
Additional information
Advice to travelers: entry/stay
Embassy of France in Madagascar
Contact an agency in Madagascar:
Ewa-Air Nosy Bé
✆ Ewa Air - Nosy Bé ✆ 261 38 34 612 32 ou 261 38 34 612 33
E-mail: [email protected] ou [email protected]
Adresse: Centre commercial Le Mall, Local C11D, 1ère étage, Nosy Bé, Hell-ville